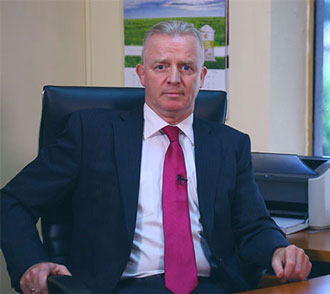 "At Serendib Flour Mills, we have placed quality and consistency at the very heart of our operation as we continue our ongoing quest to rise and grow as a dynamic and innovative leader in the market-place. Our values capture the very essence of our product offering and our commitment to our customers has enabled us to strengthen our position of leadership and build on our legacy.
Not only is the quality of the finished products that we produce of paramount importance to us, but delivering quality through every single aspect and thread of our business is a constant priority. From the moment that the finest raw materials reach our state-of-the-art production facility to the moment our flour products are packaged and distributed, our entire team of highly trained and motivated specialists are astutely focused on delivering quality.
Our mission is to nourish the nation and we recognize that we can achieve this by producing a world-class range of high protein flour products that meet the needs of today's Sri Lankan customers. From Wholemeal Flour to Bakers' Flour, to Pastry Flour, to Noodle Flour, the products that we manufacture and market align seamlessly with the health and lifestyle requirements of our customers.
To reach our customers we have developed strong strategic partnerships with a vast network of distributors, who are located across the island. They take our range of products to consumers, bakers, hoteliers and industrial partners living in every corner of Sri Lanka and in doing so, they ensure that the 7 Star brand is accessible to all. Additionally, our retail pack formats are available in all major supermarkets and this has ensured that the 7 Star range is a staple on shelves across the nation.
Despite several challenges, the wheat flour milling and consumer foods industry remain robust and well poised for continued growth. We believe that the 7 Star promise of quality and consistency, will enable our brand to become the number one choice of flour in the market-place."
Kevin O'Leary – CEO, Serendib Flour Mills