Serendib Flour Mills was set up in 1999 with the mission to promote Food Security and Safety for the country. The Flour production monopoly agreement with the competitor had just ended and the government was trying to draw Sri Lanka investors into Flour manufacturing facilities. However, none came forward owing to the instability and high risk factors triggered by the civil unrest during that time.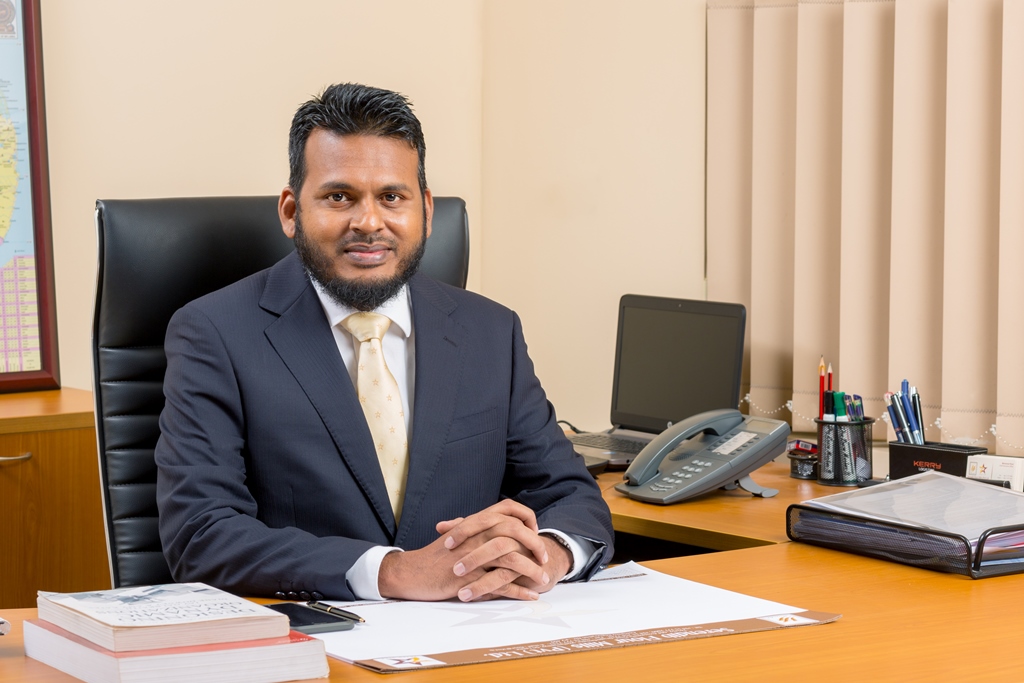 It was then that the government invited Al Ghurair (one of the largest diversified conglomerates in the Middle East) to set up a Flour Mill in Sri Lanka with a considerable investment. Serendib Flour Mill finally commenced operations successfully in 2008.
We have come a long way since, and emerged strong through several challenges. This would not have been possible without the continuous support of our investors Al Ghurair Investments and Emirates Trading Agency. I sincerely thank them for their trust, and strong belief in our growth potential.
At Serendib, our focus is on "Nourishing the Nation" and we place the consumer at the heart of our operations. Today, we produce premium quality Flour daily; capitalizing on our best in class Swiss Buhler manufacturing equipment, superior Wheat sourcing (Canada, Australia, USA, and Russia), highly skilled and experienced staff, and strong distribution network across the nation.
We offer over 10 Flour product variants through Wholesale and Retail channels. Adhering to international standards of quality and best practices, Serendib Flour is wholesome and packed with nutrition. It contains the optimal mineral, gluten, water absorption, and nutritional balance, making it a healthy and nourishing ingredient ideal for everyday use. Our 7 – Star brand is now a household name and can be found across all leading supermarkets in the country. Last year it was also recognized as the B2B Brand of the Year at the SLIM Brand Excellence 2017.
Contributing to a healthier future means holding ourselves to the highest standard, whether it is food quality, corporate social responsibility, value for employees, or our continued commitment to sustainability. As we celebrate our 10-year anniversary this year, we are very optimistic for what the future holds. We aim to be the trusted leader, drive purposeful change, and enable healthier and happier lives – "Nourishing the Nation" and future generations to come.
We will continue to strive towards consistent growth, standing on pillars of high quality, 100% customer satisfaction, and continuous innovation in dynamic market environments. It is through the spirit of teamwork and strong sense of vision that we stride towards our goals: as one nation and one team. We look forward to the coming years – serving the country, and the people.
Mohamed Riyal – CEO, Serendib Flour Mills